Introduction to chess
First Monday in each month we offer free introduction to chess to all beginners, regardless of age. We start at 1800 and it lasts about two hours – with a break for coffe (free of charge).
Location: Ahlmansgatan 20 B (ground level). Approx 300 meters from Möllevången.
Welcome!
The Thursday Group
Every Thursday between 18.30 – 22.00. Summerbreak in July and August.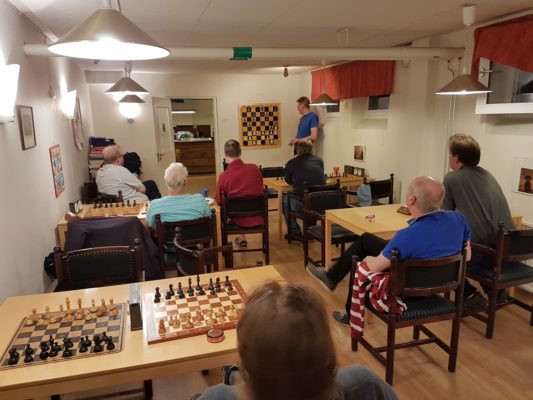 Jan has made the following summary of the Thursday Group:
The main purpose of the Thursday Group is continuity, that it will continue for long, and that the training level is controlled by the players below ELO 2000. Everyone should dare to be active and ask questions. Furthermore it is the intention that the participants should get a better understanding of different playing ideas and game strategies. The sessions could also include discussions on weak squares, evaluate possibilities to start a kingside attack or when to exchange pieces in order to reach the endgame.
Private Sessions with Grand Masters
In case you have further ambitions to develop your chess, we can also arrange private sessions with Grand Masters. Contact us for further information and pricing.